Unique Features
A large format Epic on a scale never seen before.
A period film that transports you back to 18th Century India.
Experience India's intricate architecture, colorful festivals, traditional rituals, fascinating peoples and landscapes.
A land of ancient civilization.
An amazing true story that has the power to inspire millions across generations.
11-year-old child, 7 years, 8,000 miles, one incredible journey.
Filmed in over 108 locations all over India, from the freezing Himalayas to the scorching deserts.
A cast of 45,000.
Mystic India rediscovers India, a land of many mysteries and fascinations, the one land that all desire to see. Home of the Himalayas, the tallest mountains, India is our world's largest and oldest democracy, and contains an amazing wealth of wisdom, culture and spirituality. And within this earliest civilization known to mankind, lie hidden mystical secrets. It lies hidden in India's silent spirituality, making her a mystic land of meditation, contemplation and enlightenment.
Learn More
Making of Mystic India
'Mystic India' is the first large format film about India made by an Indian organization. It is a monumental period film produced by BAPS Swaminarayan Sanstha with the talent of renowned experts of the large format film industry and the dedication of volunteers.
For Teachers & Students
To learn more about India and share it with others, download the guide from the below link.
'Mystic India' Wins 'The Audience's Choice Prize'
Produced by BAPS Swaminarayan Sanstha Mystic India: an Incredible Journey of Inspiration is the world's first giant screen epic on India and was recently been released at giant screen theaters worldwide. It tells the true story of Nilkanth Varni's incredible 7-year, 8,000 mile, barefoot pilgrimage of India and captures the many mysteries and fascinations of this majestic country.
At the 10th International Large Format Film Festival at La Geode in Paris, France, Mystic India won 'The Audience's Choice Prize'.
During the 20-day festival from 12 to 31 January 2005, nine giant screen films were selected by the organizers for screening. These were 'Forces of Nature" - "Nascar" - "Roar -Lions of Kalahari" - "Mystic India" - "Sacred Planet' - "Santa Vs Snowman" - "Top Speed" - "Vikings" - "3D Mania". Each film was screened at different times everyday enabling public to plan their viewing schedule.
After each show, the audience were requested to fill in a questionnaire. Throughout the festival period over 30,000 people viewed the films and voted for the prizes. Based on this, 'The Audience's Choice Prize' was awarded to Mystic India. It was by far the most popular of the films screened.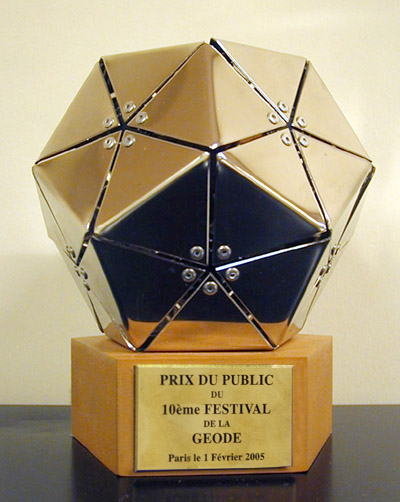 "Of course what it does emphasise is how remarkable India is. Before long, I hope I should be able to take my wife to the various parts of India I haven't managed to see yet. Please don't let the world lose that, because it is the balance between modernity and tradition, and the ancient wisdom which actually is going to ensure the survival of all of us, and our grandchildren, and those who come later."
His Royal Highness Prince Charles
Prince of Wales
"A remarkable achievement with a message to the world – IMAX says it loud and clear. Excellent."
Mr. Mark Hendriksen
Publisher and Partner at 'b3creative'
"The film is an extraordinary depiction of a unique culture. It has left me hoping that I might one day visit one tenth of the places and sites shown."
Mr. Andrew Devenport
Executive Director, Youth Business International
"A beautiful and moving experience with a great message of truth within."
Ms. Saskia Bosch
Promotions Co-ordinator, National Geographic Channel
"Very thought provoking. Brilliant photography. A joy to watch."
Mr & Mrs Czapnik
Dorling Kindersley Publishing
Producer & Distributer
Produced by:
BAPS Swaminarayan Sanstha
112 North Main Street
Robbinsville, NJ 08561 (USA)
Tel: +1 732 777 1414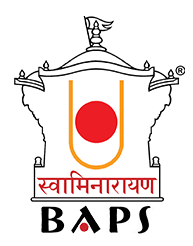 Distributer:
Giant Screen Films
909 Davis Street, Suit 500
Evanston, IL 60201, USA
Tel: +1 847 475 9140